ASSURED SAFETY FOR YOUR FAMILY AND THE ULTIMATE IN PROTECTION FOR YOUR POOL
IT'S THE FIT THAT MAKES THE DIFFERENCE.
Your swimming pool requires a custom fit cover that serves as protection for both your family and your pool. For the utmost in safety and protection you need a cover that is designed exactly for the size and shape of your pool.
Seasonal World offers the solution! We use the latest in CAD (Computer-Aided Design) technology to design a custom fit cover that will fit your pool and only your pool. This technology ensures a precise fit by taking the steps, special features, angles, and the exact shape of your pool into consideration.
Seasonal World's team of safety cover professionals have measured and installed thousands of safety covers. We have extensive knowledge and experience in pairing up each pool owner with the right cover based on their needs and budget.
Invest in safety and protection for your family and your pool with a custom fit cover that utilizes expert craftsmanship and innovative technology found only at Seasonal World.
NEW COVER INSTALLATION OR COVER REMAKE? EITHER WAY... SEASONAL WORLD CAN HELP!
Seasonal World provides services for the measurement and complete installation of a new safety cover regardless of who built the pool or how old it is.
Seasonal World can remake your existing cover too! Our specialists are able to take your existing cover and remake it to match the current fit or to improve the way the current cover fits. Best of all, in most cases Seasonal World is able to reuse your existing anchors already installed.
Here's How It's Done
Watch Seasonal World install a custom fitted safety cover and perform a complete pool closing. This video shows a custom fitted safety cover being installed for the first time. See how Seasonal World's make the process of buying and installing a safety cover easy!
WHICH SAFETY COVER IS RIGHT FOR YOU?
Seasonal World offers a wide variety of safety covers conducive to just about any application or budget. Safety covers offered by Seasonal World include SmartMesh, Dura-Mesh, Classic Mesh, and Solid XLS. Our safety covers are durable and effective. Made in America, the construction of these covers, in addition to the materials, exceeds the standards set in the industry. The covers are made with the highest level of strength in the thread and webbing, brass anchors, and stainless steel tension springs for the greatest level of coverage and protection. With this powerful combination, the pool covers are capable of standing up under the elements, as well as unexpected accidents, such as children or pets. No other cover compares.
To learn more about which safety cover is right for you CLICK HERE to get detailed information about the cover that will meet your needs.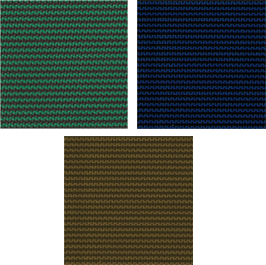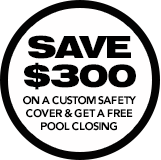 SAVE $300
On A Custom Safety Cover & Get A Free Pool Closing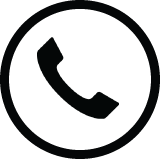 Call Us Now
We are open 7 days a week to help you with your safety cover needs. Please feel free to contact us at any point where we can be of assistance.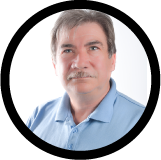 Ask The Expert
Hi, I am Roger Hall, your Safety Cover Specialist. Growing up in the industry, I am knowledgeable about the best options for covering your inground pool. Please feel free to ask any questions that you may have and I will be happy to provide some insight.