WHEN IT COMES THE TIME TO PURCHASE A NEW SAFETY COVER FOR YOUR POOL, LET THE SEASONAL WORLD TEAM PROVIDE YOU WITH THE INFORMATION TO MAKE AN INFORMED DECISION.

Contact Seasonal World today regarding your interest in a safety cover. Our team members would be more than happy to set up a free in-home consultation with one of our Safety Cover Specialists. Seasonal World's knowledgeable Safety Cover Specialist will come to your home, take preliminary measurements, and provide a detailed assessment of your pool to assist with determining which safety cover is best applicable to your pool and budget. At the end of the site evaluation, a complete estimate for a new installation or remake will be provided.

After the purchase of your safety cover is made, a Seasonal World Cover Technician will come out to do a complete in-depth measurement of the entire pool. Any specialty treatments will be properly measured and photographed at the time of the site-visit.

The order and measurements will then be sent to a local New Jersey manufacturer where the safety cover will be made. The custom-fit cover will be designed using the latest CAD technology and fitted as agreed upon. Once your safety cover is complete, Seasonal World will come out and perform the installation of the custom fit safety cover to your pool. Any adjustments or modifications will be made on-site.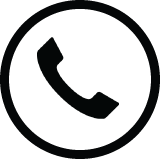 Call Us Now
We are open 7 days a week to help you with your safety cover needs. Please feel free to contact us at any point where we can be of assistance.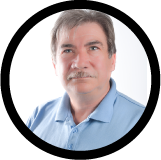 Ask The Expert
Hi, I am Roger Hall, your Safety Cover Specialist. Growing up in the industry, I am knowledgeable about the best options for covering your inground pool. Please feel free to ask any questions that you may have and I will be happy to provide some insight.