THE PROCESS TO YOUR NEW LINER…

CONTACT US TODAY
The first step is to contact us. Feel free to give us a call at 609.259.8330. One of our Team Members is here 7 days a week to help you start the process.

WE COME TO YOU
An in home consultation will be made with our Liner Replacement Advisor at a time that is convenient for you and your family. At this appointment, our advisor will do preliminary measurements of your pool, while looking for any concerns that may arise during the liner installation.

PICK YOUR PATTERN
At the time of your in home consultation, you and your family will be able to look at all of the liner patterns available. And trust us there are plenty to choose from! Our Liner Replacement Advisor will have actual samples for you to touch and feel. Remember all of the available patterns are under the "Liner Patterns" tab above. And don't forget to download our $300 OFF money saving coupon!

MEASUREMENT TIME
After you have signed up for your liner replacement and selected the new pattern, Seasonal World's measuring team will come out to your pool and take detailed measurements of the entire pool. Our measuring team has done this for thousands of liners and we take the time to make sure that we note everything this way we can insure a precise fit of the new liner at time of installation.

NOW WE ARE READY FOR INSTALL
On the day of installation, Seasonal World's installation team will pump all the water from the pool and your old liner will be removed and disposed of from site. Seasonal World does not leave the old, unsightly liner. In addition, our team will clean up the walls, make minor repairs to the pool floor and tape any wall seams where required prior to installing your liner. Then your new liner will be professionally fitted and installed into the pool where the refilling process will begin!
WATCH AND LEARN HOW A LINER REPLACEMENT IS DONE!
This time-lapse video shows Seasonal World's Installation Team replacing an inground pool liner from start to finish. While taking great pride in our work, our team ensures the most accurate and precise fit of your inground pool liner. Please take a few minutes to see why Seasonal World makes installing your new liner and easy one.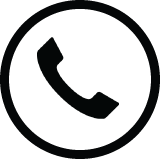 Call Us Now
We are open 7 days a week to help you with your liner replacement needs. Please feel free to contact us at any point where we can be of assistance.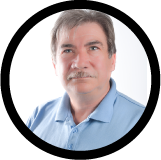 Ask The Expert
Hi, I am Roger Hall your Liner Replacement & Pool Renovation Specialist. With more than 40 years of industry experience – I have seen a lot! Please feel free to ask any questions that you may have and I will be happy to provide some insight.