Seasonal World Has Been Selected As A Pool & Spa News Top 50 Pool Builder For 16 Years And Counting!
How Does Pool & Spa News Determine The Top 50 Pool Builders?
Companies are judged according to the five wide-ranging criteria that point to the most well-rounded of Pool Builders in the country.

Industry Involvement
Companies that work together strengthen the whole industry. High marks are given to Pool Builders that network and collaborate through associations, buyers groups and other organizations, both inside and outside the industry.

Community Involvement
Philanthropy and volunteerism added a small but important percentage to each Pool Builder's score, in recognition of the importance citizenship holds.

Staff
The staff score is based on employee retention and quality of staff training. Because this is so important to a company's success, it also held significant sway.

Web Presence
When Pool Builder's make the most of ever-evolving digital platforms, they are positioned to move with the times. Here, scores reflect the design, usability and educational value of websites, as well as social media engagement.

Revenue
Total residential construction revenue (a combination of new construction and renovation income) is weighted most heavily in a Pool Builder's total scores.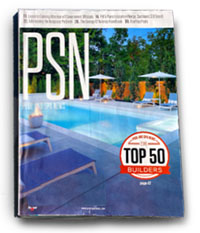 Year: 2019
Ranked #9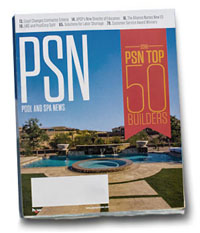 Year: 2018
Ranked #10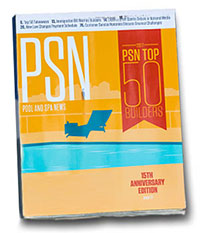 Year: 2017
Ranked #12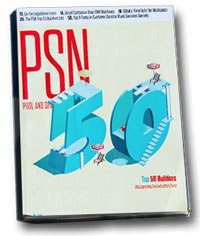 Year: 2016
Ranked #7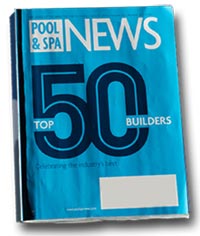 Year: 2015
Ranked #10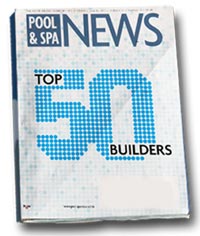 Year: 2014
Ranked #9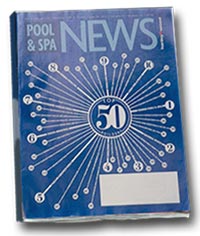 Year: 2013
Ranked #2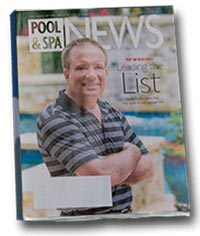 Year: 2012
Ranked #6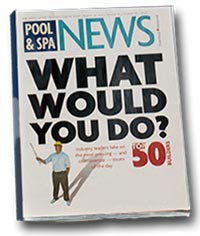 Year: 2011
Ranked #18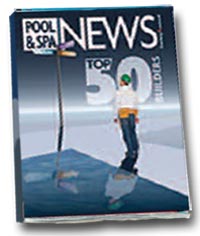 Year: 2010
Ranked #15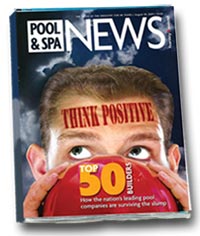 Year: 2009
Ranked #21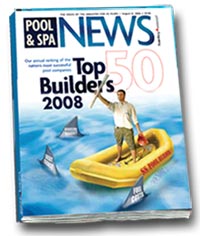 Year: 2008
Ranked #24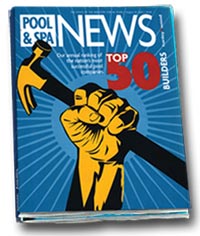 Year: 2007
Ranked #27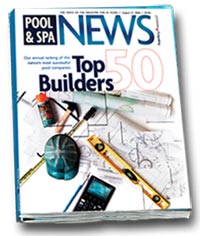 Year: 2006
Ranked #33