FINANCING YOUR POOL
SHOULD BE SIMPLE
Paramount Capital is part of the Paramount Pool & Spa Systems family working to help you find a financing program that fits your needs to build your dream pool.
Here is what is offered by Paramount Capital:
PARAMOUNT CAPITAL IS A FREE SERVICE PROVIDED TO ALL CUSTOMERS WORKING WITH SEASONAL WORLD
SECURED FINANCING AVAILABLE
UNSECURED FINANCING WITH NO EQUITY OR COLLATERAL REQUIRED
LOANS FROM $1,000 UP TO $100,000 TO BUILD YOUR BACKYARD RESORT
SIMPLE FORM TO FILL OUT AND WE DO NOT PULL YOUR CREDIT REPORT
Are you ready to build your dream pool and your very own backyard resort? Simply click on the link below and complete the online application to get started.
Paramount Capital will contact you within 24-72 hours to review possible finance options from multiple lenders and to assist in finding the lender and program that works best for you.
All financing, finance programs are subject to qualification based on lender parameters. Rates will vary and length of terms will vary based the type of loan product. Financing programs, rates and parameters are subject to change without notice. Please contact Seasonal World or a Seasonal World authorized Financing Advisor for additional information as it relates to financing.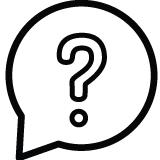 Questions?
We Have Answers.
Do you have questions for our Backyard Living Specialists? We love to answer them so please ask away.