STEEL WALL VINYL LINER POOLS
Want To Know More?
Did you know that a Steel Wall Vinyl Liner pool is one of the most popular types of inground pool installations in the Northeast? This is true partly due to their affordability and ease of installation. A Seasonal World Steel Wall Vinyl Liner pool is constructed with 14 gauge galvanized steel panels that act as the backbone of the pool. One of the greatest features offered by Seasonal World on this type of pool construction is that it can be customized into many shapes and styles to fit your needs. Seasonal World is one of the few builders in the state that have the ability to customize your Steel Wall Vinyl Liner pool. Every Steel Wall Vinyl Liner is proudly manufactured right in the USA.
TOP THINGS TO KNOW ABOUT A STEEL WALL VINYL LINER POOL
So what is a Steel Wall Vinyl Liner pool?
To put it simply, the walls of the pool are constructed out of 14 gauge galvanized steel panels and this provides the vertical support to the pool structure. A Steel Wall Vinyl Liner pool will then have a floor made from a material that hardens and is finished smooth. From there a custom fit vinyl liner is installed. Steel Wall Vinyl Liner pools have been an popular choice to many homeowners in New Jersey and Pennsylvania as they offer an affordable price structure and all of the common features and options that you would want to see in your new swimming pool.
Here at Seasonal World every Steel Wall Vinyl Liner pool is backed by a 50 year structural warranty. That is a long time! No wonder this type of pool construction is so popular. A strong warranty means peace of mind for years to come. A member of the Seasonal World Team will be more than happy to share more warranty information with you or answer any questions that you may have.
Everything has its ups and downs, its good and bad, positives and negatives… Well you get the idea. See the side by side breakdown of the biggest pros and cons of ownership of a Steel Wall Vinyl Liner pool.
Pros
Generally, the most economical type of inground pool installation.
Seasonal World can customize pools into many different sizes and shapes. This may not be the case with every pool builder you encounter.
Compatible with many popular features such as sun decks, love seats, benches and concrete coping.
Strong warranty.
Low cost of long term ownership.
Cons
Considerations need to be taken if you are planning on having a salt water pool.
Not the preferred construction type in areas with ground water or clay type soils.
Some design limitations.
Panels will eventually rust, oxidize and corrode.
After a period of time, the vinyl liner will need to be replaced.
After a period of time the plastic or fiberglass entry steps will need to be replaced.
Steel Wall Vinyl Liner construction is one of the most economical and affordable ways to get an inground pool in your backyard. With this type of construction the pricing will vary depending on the options and features that will ultimately make up your purchase.
On average, Seasonal World's Steel Wall Vinyl Liner pool packages will start around $35,000 (subject to change). This price range is an average for small to medium size pools. The overall price of your project will vary depending on the size and shape of the pool, features and options that you elect to add and any permit to township related costs.
To learn more about pool pricing tailored to your needs, contact Seasonal World today at 609.259.8330 to schedule your Free Consultation with a Seasonal World Backyard Living Specialist. Or Click Here to Request a Consultation Online.
Here's How It's Done
Watch the complete installation of a Steel Wall Vinyl Liner pool at a recent project completed by Seasonal World. This video installation shows a backyard from start to finish and the amazing transformation that takes place in a short period of time. See our team of professionals take pride in their work while they make the dream of pool ownership a reality for another family!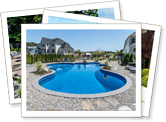 Click here to see tons of actual Steel Wall Vinyl Liner Pool Projects that Seasonal World has completed.

Picking your liner pattern is exciting! Click here to see all of the available patterns Seasonal World has to offer for 2022.

Seasonal World will meet or beat our local competitor's prices or give you $250.00
The construction process was the best experience of my life.
Did You Know That Seasonal World Offers 4 Different Types Of Inground Pools?
That's right, Seasonal World is the only builder in NJ and PA that offers 4 different types of pool construction under one roof. This gives you the freedom to find a pool that perfectly fits your needs and budget. Don't settle for a pool company that offers one type of pool. Know there are choices and find the one that is right for you.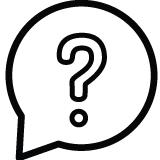 Questions?
We Have Answers.
Do you have questions for our Backyard Living Specialists? We love to answer them so please ask away.