Sit Back, Relax & Let Your Pool Clean Itself!
The process of cleaning and maintaining an inground pool can be an endless one. But what if there was a system that cleaned the pool itself. Here at Seasonal World our exclusive in-floor cleaning system makes owning an inground pool an easy one. For more than 30 years Seasonal World has been installing our exclusive in-floor cleaning system. The in-floor cleaning system truly stands to its reputation, as the pool that cleans itself. This system is comprised of rotating pop-up jets located in the pool floor, walls, steps and benches that pull debris into a debris collection container. This container is located on the deck side of your pool for hassle-free removal.
So what does this mean for you? This means not having to take those unsightly hoses and vacuums to your inground pool. You will truly be able to sit back, relax and enjoy your beautiful and clean swimming pool!
See How A Self Cleaning Pool Works!
Seasonal World's in-floor cleaning system uses rotating cleaning jets placed strategically in your pool floor, steps and benches, These cleaning jets sweep debris from every corner of your pool toward the patented debris collection zone, an area stretching across the deepest part of your pool where debris is then channeled to the MDX-R3 VGB compliant safety drain. From there debris travels to the debris containment canister designed for convenient deck side access. After only a short time your pool will be cleaned and the nozzles will disappear back into the pool floor. Virtually all that's left to do is relax and enjoy a clean, well circulated pool.
Breakdown Of A Self Cleaning Pool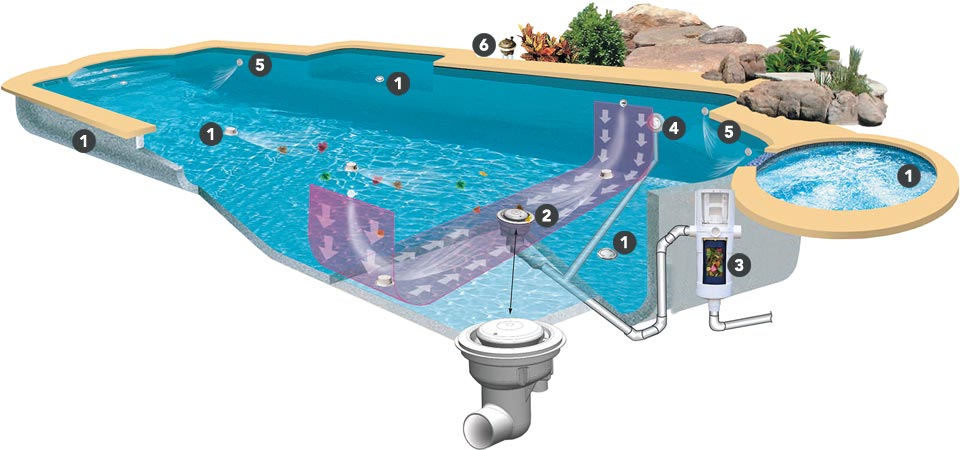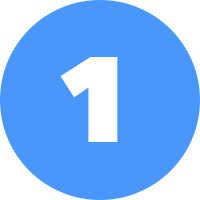 Rotating pop-up cleaning jets are placed in floors, walls, steps, benches and even spas to clean the entire pool. These cleaning jets work together to sweep debris toward the patented debris collection zone.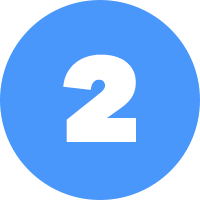 The MDX-R3 VGB compliant safety drain continually collects large debris directed to it from the patented debris collection zone and delivers it to the debris containment canister.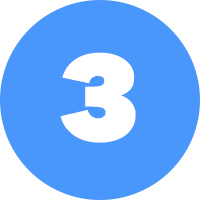 The debris containment canister works in conjunction with MDX-R3 drain, it holds large debris for easy deck side removal. Additional safety is achieved with the MVFUSE magnetic vacuum release systems (SVRS).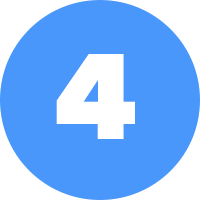 The SDX VGB high flow safety drain works together with the MDX-R3 to offer an additional layer of anti-entrapment protection. SDX also handles additional suction requirements.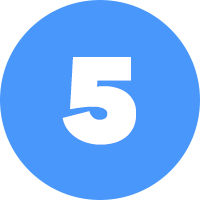 The strategically placed downjet wall returns, help to clean the deep end area walls and slopes enhancing the system's cleaning and circulation.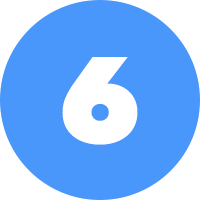 The automatic watervalve functions as the brain if the system and direct a powerful flow of water to each set of cleaning jets. The watervalve requires no routine maintenance, and is also 100% pressure safe.
Additional Benefits Beyond The Cleaning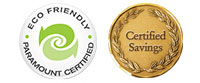 Enjoy cleaner, healthier water.
No poorly-circulated algae-prone areas.
Eliminates cold spots for more comfortable swimming.
Saves chemicals for the life of the pool.
Saves energy costs for the life of the pool.
Better for the environment.
Independently proven to save you money for the life of your pool.
STILL DON'T THINK IT IS POSSIBLE TO HAVE A SELF CLEANING POOL?
See Actual Seasonal World Clients Talk About Their In-Floor Cleaning System
IMPORTANT NOTICE: The information contained on this page is for general information purposes about cleaning pools. Some features show may not be applicable to all pool types offered by Seasonal World. Please contact a Seasonal World Representative for complete details as it relates to each pool type offered by Seasonal World.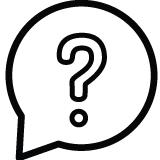 Questions?
We Have Answers.
Do you have questions for our Backyard Living Specialists? We love to answer them so please ask away.