TOP 5 THINGS TO CONSIDER
WHEN REPLACING YOUR POOL LINER

WHAT IS THE CURRENT AGE OF YOUR POOL LINER?
The life expectancy of any inground pool liner is generally between 10 – 15 Years. On average, people will commonly replace their liner within 7 – 10 Years.

HAVE YOU PATCHED YOUR LINER OVER THE YEARS?
You may have used a patch kit as a quick and simple solution to a small hole in your liner. Over time the patches may not hold up, and you may realize you're adding more patches to the same areas. It may be more time and cost effective long term to consider getting a new liner.

IS YOUR LINER FADED OR JUST OUTDATED?
Have you noticed that your current liner does not look as dazzling as it did or has faded dramatically over time? Or worse is the liner pattern that is in your pool look like it is still stuck in the 80's? Although there may still be usable life in your liner, it might just be time for a makeover.

ARE YOU LOSING WATER IN YOUR INGROUND POOL?
If so, the liner could be one of the factors contributing to your water loss. Replacing a worn out liner is one way of ruling out this from the water loss equation.

IS YOUR LINER CURRENTLY PULLING AWAY FROM THE COPING?
This is a common issue with older liners. If your liner is pulling out the coping time and time again, it is not your fault. The age of the liner may be the cause of the continuous problem.

Seasonal World is a family owned and operated company that has been installing liners for over 32 years. Seasonal World performs all liner replacements in house and handles your replacement from start to finish. Our team will handle everything from your initial appointment with our Liner Replacement Advisor, to the measuring, all the way to the completed installation. In addition, Seasonal World proudly offers an exclusive liner brand called "Craftworks". The Craftworks brand of liner are made right here in New Jersey and are backed by a 25 Year limited warranty. Best of all, each Seasonal World installed Craftworks liners come standard with a full warranty for the first 5 years!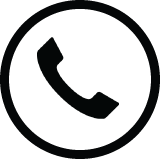 Call Us Now
We are open 7 days a week to help you with your liner replacement needs. Please feel free to contact us at any point where we can be of assistance.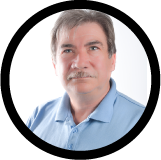 Ask The Expert
Hi, I am Roger Hall your Liner Replacement & Pool Renovation Specialist. With more than 40 years of industry experience – I have seen a lot! Please feel free to ask any questions that you may have and I will be happy to provide some insight.