HOW DO I DECIDE?
Don't worry! Questions are normal,
and Seasonal World is happy to answer each and every one.
Some of the most common questions that most first time Pool Buyers often ask is, "How do I know what pool is right for me and my family?" "Should I choose a Vinyl Liner, Fiberglass or Gunite swimming pool and what are the differences?" Seasonal World builds 4 different types of inground swimming pools and can educate you on all of the various types to find the one that is just right. Seasonal World will provide you with an impartial view on the various pool types as we are the only New Jersey and Pennsylvania pool builder that constructs 4 different types of inground swimming pools under one roof.
So here are some helpful tips as you educate yourself on features and options
available with each type of inground pool construction.

DECIDE ON YOUR DESIGN
Believe it or not, the look could affect which pool is right for you. Some pools may have certain design, size or depth limitations. So, it is important to have a preliminary idea of what you are envisioning. Seasonal World will then be able to assess your needs and offer the pool types that best fit your vision.

DETERMINE YOUR BUDGET
Everyone - and we mean everyone - has a budget for their pool project. And sometimes depending on the budget certain pool types may eliminate themselves automatically. So it is important to have a pool budget and a project budget. This way there are no surprises down the line. Because Seasonal World is a complete backyard builder, we can help shape the entire project and determine which pool will work best for your budget.

HOW DO YOU PLAN ON SANITIZING THE POOL?
There are many ways to sanitize your pool today. Examples will range from conventional chlorine systems to salt water pools to ultraviolet systems. However, all sanitization systems may not be compatible or an ideal choice for particular pool types. Know this as you do your research, and it will help determine which pools to avoid and lessen the short and long term risk.

HOW MUCH MAINTENANCE ARE YOU UP FOR?
This is a big one and sometimes overlooked by many first time Pool Owners. Maintenance comes in two forms: short term and long term. Short term is the chemical adjustments and cleaning of the pool, and long term is required upkeep as pool ages. Let Seasonal World explain this often overlooked area and equip your pool with the best available products to make both the short and long term maintenance nothing to be concerned about.

KNOW IF YOUR BACKYARD HAS LIMITATIONS
Some backyards are unique. This means that if a pool company offers only one solution, it may not be the best one. Because Seasonal World can build any 1 of 4 types of pools, we can assure you that one will be right no matter how challenging your backyard or site may be.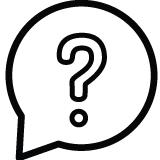 Questions?
We Have Answers.
Do you have questions for our Backyard Living Specialists? We love to answer them so please ask away.