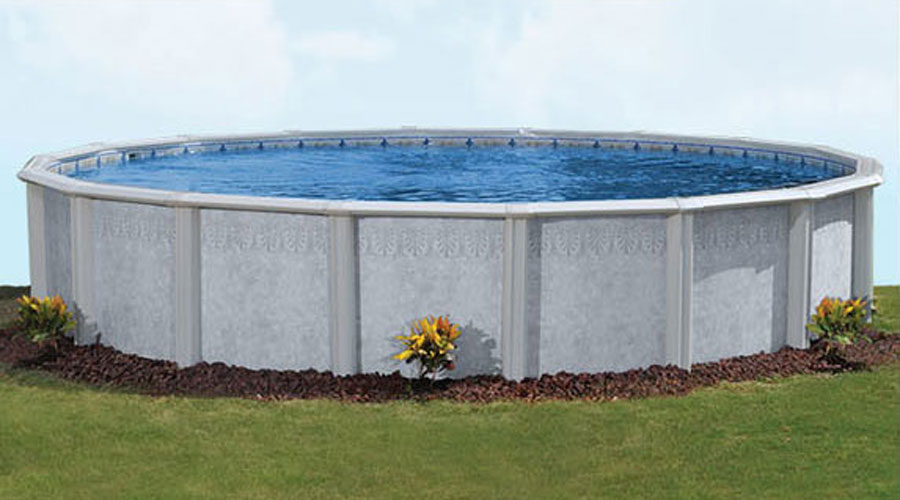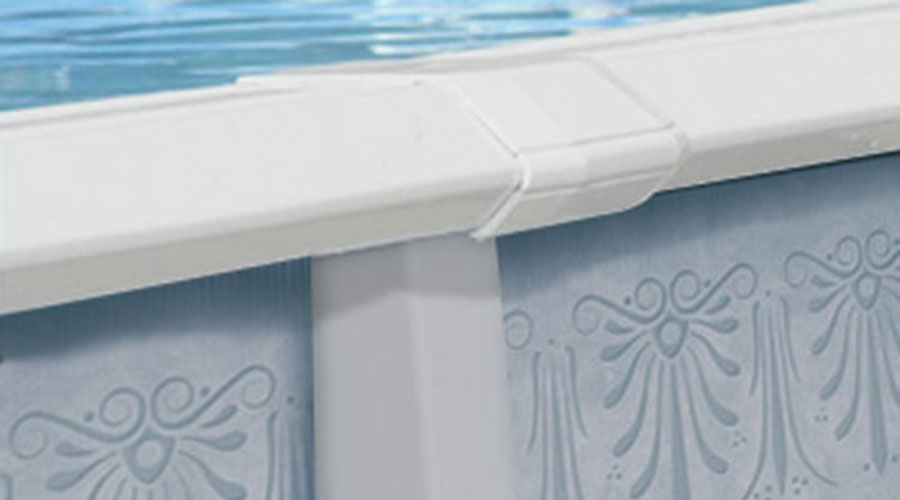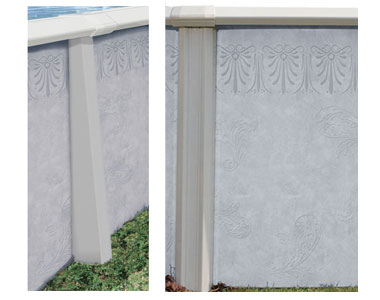 A Size For Any Backyard
An excellent assortment of pool sizes to perfectly match your backyard:
Round -
12′, 16′, 18′, 21′, 24′, 28′, 32′
Oval -
20'X12′, 24'X12′, 28'X12′, 32'X12′, 24'x16′
28'X16′, 32'X16′, 34'X18′, 41'X'21'
By Special Order -
40'X16′, 44'X12′
Palm Shore
Beautifully Crafted Top Rails & Vertical Supports
Classic 8½" top rails and 7" verticals provide rock-solid stability and durability.

Available in 48" and 52" Sidewalls

Com-Pac™ II Oval Support System
Superior engineering to maximize your pool. No other manufacturer can provide you with the space-saving features of the Com-Pac™ II.

Zinc Clad™ 11000
With Hot Dipped Galvanizing and numerous protective coatings for protection and corrosion resistance.

Rugged Resin Components
Provide durability and longevity.

Explore All Doughboy Pools Models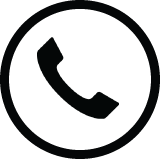 Call Us Now
We are open 7 days a week to help with your Above Ground pool plans. We love Building Backyards and love to share our expertise. Call us today!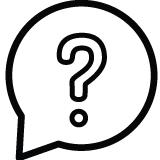 Questions?
We Have Answers.
Do you have questions for our Above Ground Advisers? We love to answer them so please ask away.