Last year our Service Technicians earned between $50,000 - $95,000 in as little as 10 months, working outside, at their own pace fixing swimming pool related issues!
Let's get right to the point! Seasonal World is the largest and busiest swimming pool company in the State of New Jersey. We offer higher pay and better overall compensation that any other company in the area. Seasonal World takes care of the people that work for our company and Seasonal World is a stable company that offers tremendous growth opportunities. Seasonal World is hiring for all levels of Swimming Pool Service Technicians & Mechanics . If you think you are a fit, and you are looking for a change to a company that cares about its people – keep reading.
What Does Seasonal World Offer?
Excellent hourly wage based on level of experience and knowledge
Ability to work year round
Ability to earn overtime pay right away
Medical coverage
Dental coverage
401k plan
New and well maintained vehicles to perform service work
Room for growth and advancement
Excellent one on one and group training and continued education
Annual performance bonuses
Annual company sponsored outings and events with exclusive experiences
Pool ownership discounts
Employee and family discounts
An environment and team committed to excellence in delivering clients the "WOW Factor"
More About The Position?
Ideal candidates would have experience working with and servicing inground swimming pools. This would include pool openings and closings, experience with and successful record of diagnosing and repairing pool heaters, control systems, salt systems, filters, pumps and some PVC plumbing experience. Candidates are expected to have and maintain valid driver's license.
Who Is Seasonal World?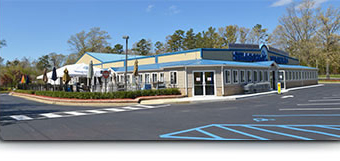 Seasonal World is located in New Jersey and is nationally recognized as one of the premier custom inground pool builders in the nation. Being ranked as a Top 50 Pool Builder in the country for 10+ years and running – we are built on talented leadership and a talented team. Seasonal World's core function is to provide our clients with solutions on transforming their entire backyard from the pool, landscaping, decking, hardscaping, fencing and just about everything else. Seasonal World is a total solution provider for amazing backyards.
Seasonal World is a stable company that has been in business for nearly 35 years. We offer advancement and growth opportunities. We can also offer options to work year round for those that are interested and we have immediate openings available.
How To Apply?
If you think you are a good fit for this position we would love to hear from you. Or if you have specific questions about the position – please contact us we are happy to answer them. You can apply for this position by any of the below methods.